Millions of people, who have lost their jobs or have found the sales of their products or services decreasing, are facing a big financial crisis during this COVID-19 pandemic. One of the biggest financial problems for them is to pay regular bills even where there is decline or loss of income.
One good thing for the people is that financial organizations and banks are providing loans and issuing credit cards. The credit cards are very useful in using the money on a post-paid basis when the budget is tight and there is a need to use the funds in an emergency situation like this. However, there are certain things that need to be taken care of while using the credit card during this financial crisis.
With more than 33.5 million (as of June 25) people in the US having filed for unemployment aid since the declaration of emergency in the country, it is important that the credit card is used properly with some precautions. Also, the country hasn't faced this level of loss in jobs since the Great Depression.
So, if you are using a credit card already or have signed up for a new one to deal with your financial crisis, then take care of the important things mentioned below. Because if you spend money from a credit card without precautions, then you may go into credit card debt, especially if you don't have or find a stable source of income. Credit card debt can cause long-term financial crises which will keep on impacting you even after the end of the pandemic.
Here are a few crucial things to take care during COVID-19 pandemic with your credit card:
1. Don't treat credit card as emergency loan
Always keep in mind that a credit card is not an emergency loan. It is because there is a huge difference in the interest rates of a credit card and an emergency loan. The COVID-19 pandemic may have caused financial havoc in your life, but you should avoid spending too much using the credit card. If you need some high amount, then it will be better to opt for a loan, rather than spending from a credit card.
The interest rates of credit cards are generally in two digits, which can sometimes lead you to paying more than double the principal amount.
What you should do is reduce your monthly expenses by measuring everything practically. Find where you can reduce your spending, where you can avoid the spending, and narrow your monthly expenses to only essential things, such as food, shelter, medication, and transportation.
Additionally, try to use a credit card as little as you can. If you have got a debit card with some amount, then try to prioritize its usage. And if there is a requirement of a big fund, then completely avoid the credit card, and go for a loan.
2. Be extra attentive about your credit report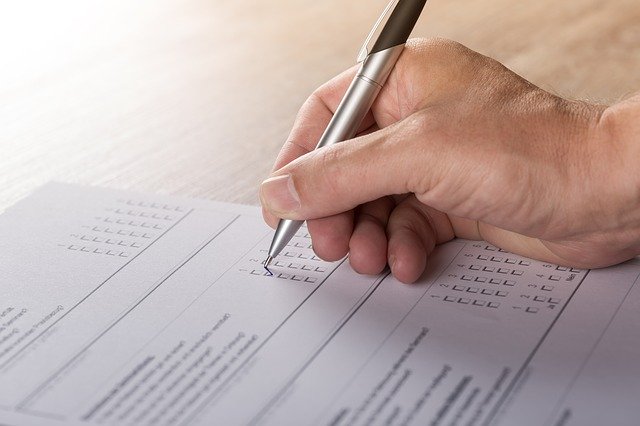 While you should always keep a track of your credit card, it is time for you to be extra attentive about the same. This is an uncertain time, and nobody knows when will the pandemic be over. That's the reason for you to be aware of whatever is happening related to your credit card usage. This will not only help you to avoid unwanted expenses, but also help you to prevent fraudulent activities.
Reports show that during this pandemic, the credit card consumers in the US are paying a higher rate of interest as compared to the last few years. The average rate of interest in the last few months has been around 17%.
When you become extra attentive, you will also be able to know exactly how much the bill is, when to pay to avoid penalties and high interests, and eventually maintain a good credit score. Always remember that when you don't pay on time whether it is the due amount or late payment fee, it impacts your credit score. In case you think that you wouldn't be able to pay on time, then try to reach out to your bank and request for a way to find a feasible solution.
3. Reducing or deferring the minimum credit card payment
A lot of financial organizations and banks in the USA are providing emergency forbearance to help people reduce or defer their credit card payments for a certain time. While you will still need to pay the deferred or reduced payment after the forbearance period, but still it is a good option considering the current financial crisis. The good thing about this is that you will not be asked to pay the skipped payment on an immediate basis. There will be minimum monthly payments to be paid, which will be calculated according to the deferred or reduced credit card payments during the forbearance period.
Generally, when you miss or get late in paying the credit card bill, a late fee is charged by the bank. During this COVID-19 pandemic, many banks and companies are waving off the late fee on request. You should also utilize this to avoid paying additional payments and save some money.
4. Try to at least pay the minimum credit card bill
This might sound a bit difficult advice if you have lost your sources of income and are finding it hard to manage the bills. In case you have some source of income to manage some of your finances, then try to pay at least the minimum credit card bill that is generated on a monthly basis. This is of great help in maintaining the interests, hence, taking the burden off you for the future.
5. Check for errors in your credit card bill
Check the credit card bill carefully whenever it is generated. If you find some error in the billing, then file a dispute to get things corrected.
Generally, the banks or financial organizations take up to 30 days to investigate the disputes and respond to you about the same. If there is some error, it will be corrected. This can save you from paying some additional amount.
Some banks may take more than 30 days because of the operational challenges arising due to this pandemic. So, in certain cases, your bank may take up to 90 days to resolve the issue. However, regardless of the number of days taken to investigate and resolve your dispute, no bank or company can ask you to pay the incorrect amount mentioned in the bill. They also can't close your account without looking into the error or because you filed a dispute.
6. Report the credit card loss instantly
In case you lose your credit card, it can cause a huge risk if it goes into the wrong hands or is misused. Hence, contact your bank or credit card company immediately to inform them about the loss. If you are using a mobile app, then use it to block your credit card, and request for a new one at the earliest.
Wrapping up:
Every credit card user should take care of the above-mentioned things during this pandemic. It is of utmost importance to manage your financial issues and avoid paying additional amounts by using the credit card properly. If you know of more credit card precautions, let us know via the comments below.